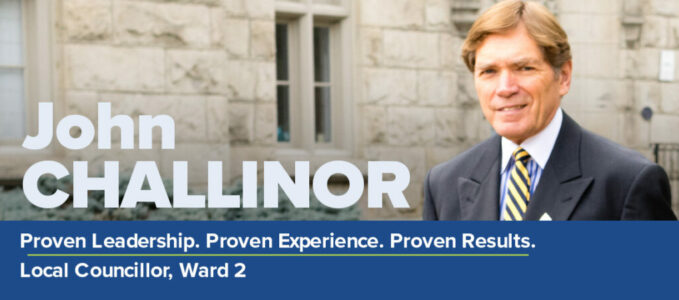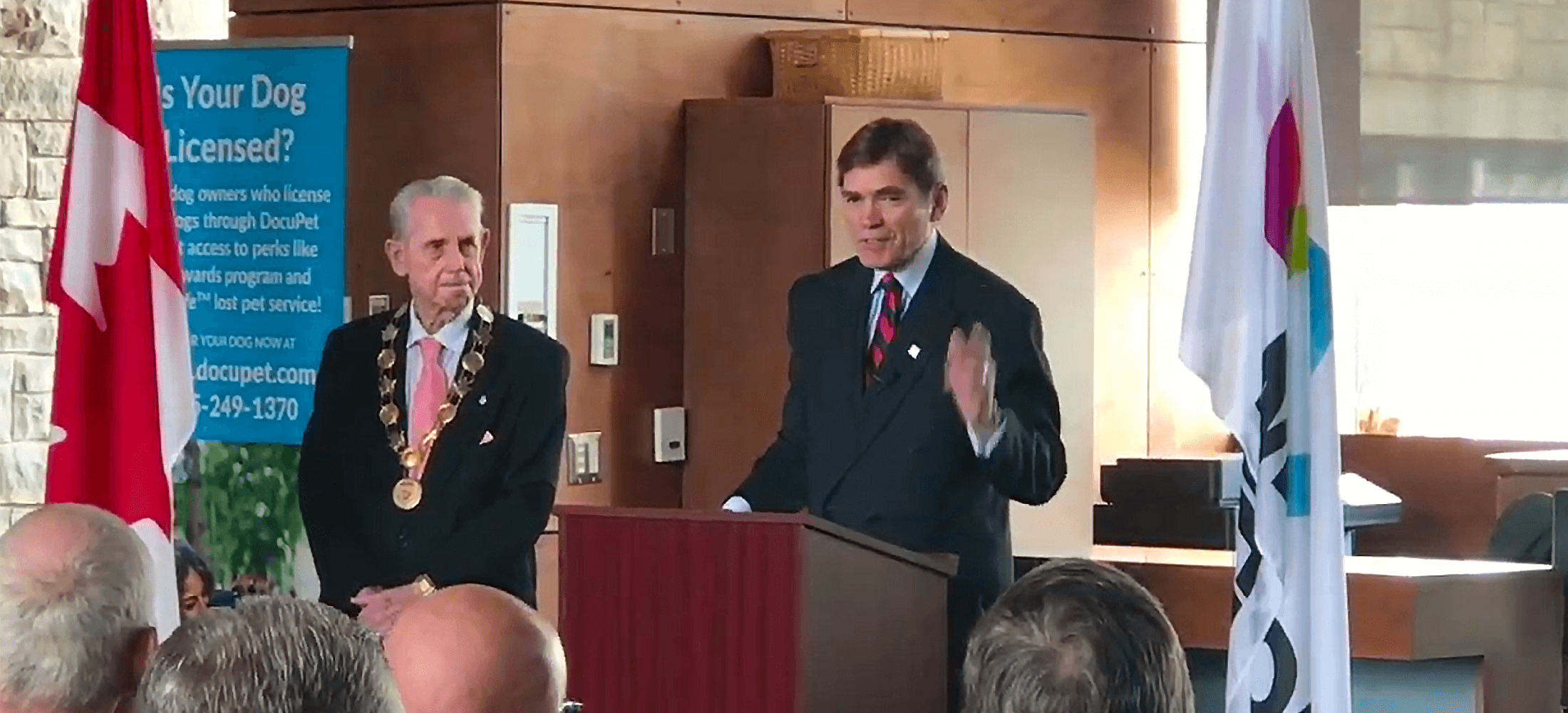 Trusted Representation For Ward 2
John Challinor
Local Councillor, Ward 2
The next four years will require the Town of Milton to make decisions that will establish the community's direction for the next 40 years and, having been re-elected as your local councillor, I intend to ensure the pins are in place to build out a community where you want to continue to live, work and play.
As before, I will work hard to balance the financial challenges faced by the municipality with your ability to pay. I will continue to stress the importance of long-term planning, helping staff and Council to achieve solutions that benefit the greatest majority of Miltonians. And, I will be largely focused on the fact that, fundamentally, the Town of Milton exists to deliver broadly-based core services to taxpayers efficiently, effectively and in a high-quality manner. 
I have consistently focused on these key matters over the last four years and that will not change.
I have personally helped several thousand Miltonians with municipal matters of concern to them over my 19 years as your local councillor. I expect to assist several hundred more over the next four years. My twice-annual newsletter, which I established in early 2019, will continue through to 2026. To ensure you receive your copy, please
subscribe here get the Challinor Report electronically
.
With the support of my fellow members of Council and Town staff, I will continue to bring forward important matters for their consideration that make life better and safer for all Milton residents. 
Whenever you have a question, comment or concern, please don't hesitate to reach out to me, contacting me by telephone at (416) 918-4472 or via email at
jbciicbj@gmail.com
. And, depending on your schedule, I am always available for a coffee at your place or at a nearby coffee shop. All conversations and all correspondence are considered confidential by me, out of respect for you.
In the meantime, all the very best of health and happiness to you and your families in the weeks, months and years to come…
Sincerely,
John Challinor
Promises Made.  
Promises Kept.
---
1. Requested and secured a Service Delivery Review, which has saved the Town several hundred thousand dollars in operating costs and has also created a long-term plan for improved service to taxpayers;
2. Worked with Milton Council and Town staff on long-range planning for our community, most notably a Made-In-Milton solution in response to the proposed Region of Halton Official Plan;
3. Requested that Milton Transit consider alternate service delivery offerings like taxicabs or Uber or Lyft, for example. Small vans offering door-to-door transit service were piloted in 2021 and became a permanent offering in 2022;
4. Encourage and support development, maintenance and replacement of key municipal infrastructure (like parks) in all neighbourhoods in Milton so that no-one gets left behind;
5. Funded and distributed a twice-annual newsletter to all residents of Ward 2, which had never been done before by any local councillor in the 165-year history of the municipality;
6. Engaged directly and regularly with Toronto International Airport Authority on flight path plans over Milton;
7. Worked with Milton Council and Town staff to develop and implement policies to protect historic neighbourhoods from unsympathetic, infill growth;
8, Requested Town staff to implement a comprehensive and ongoing road safety campaign, which has now been partially been put in place;
9. Worked with Milton Council and Town staff to develop a proactive stance on bylaw enforcement. Much improvement has been made, but more work needs to be done;
10. Recommended to Milton Council to keep tax hikes at the rate of inflation through motions I brought forward each year at the beginning of budget deliberations.
If you have questions for me regarding my platform or political issues involving the Town of Milton, please submit a message with your contact information and I will get back to you shortly.
Stay Informed, subscribe to the Challinor Report
Subscribe to the Challinor Report
Receive news and information on what is happing in Ward 2 and around Milton Ontario.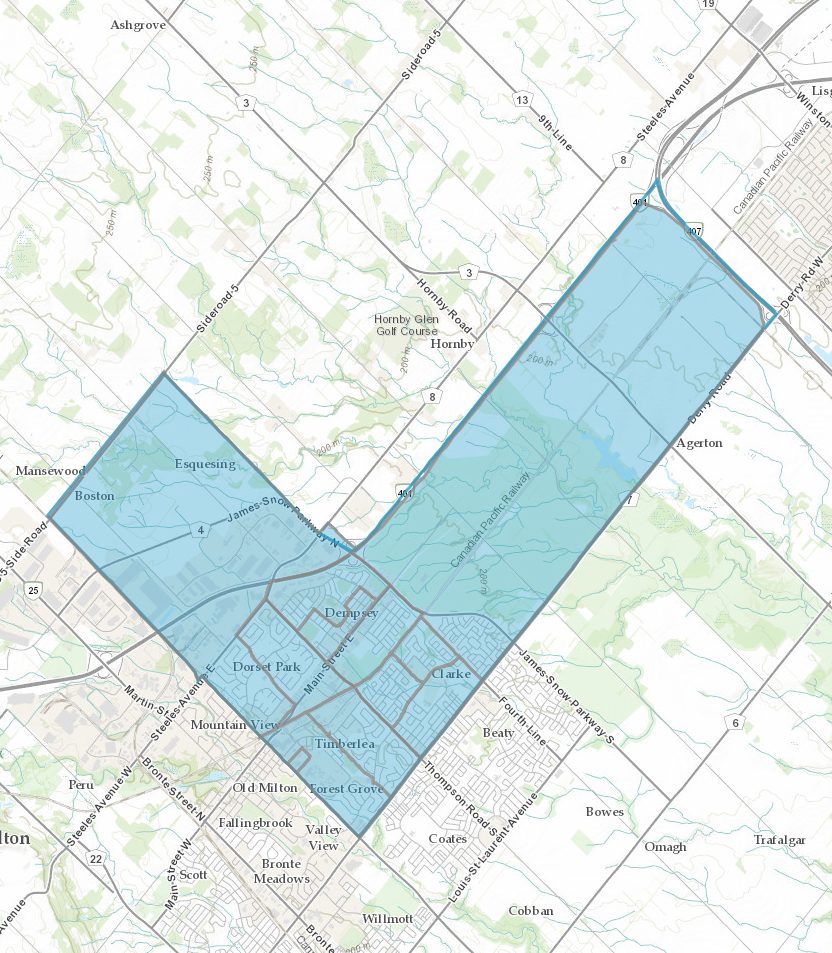 Not sure which Ward you're in? Milton has recently changed to a 4-Ward system!